The restaurant is well known for its great food and atmosphere. Our restaurant is often frequented by international and local travellers. The preparation for our meals is classic corden bleu. We only use fresh vegetables, fruits and herbs from the local markets in and around Graskop.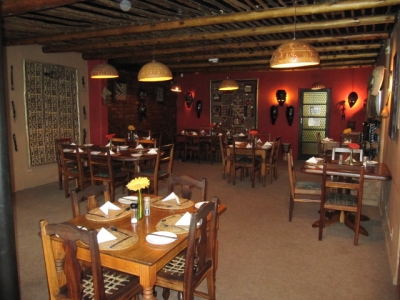 A wide variety of meals are available raging from an English Breakfast, toasted sandwiches, hamburgers, steaks, fish, chicken, chicken and pasta. We also do buffets and traditional "potjiekos" for groups and on request.
Motorcyclists are spoilt every Sunday morning between 7AM and 11AM with a Biker Breakfast for R30.00 - don't miss out on this and come make yourself at home with us. You can order any meal from the A-La-Carte menu and enjoy it in the restaurant, pub or even outside on the patio.
Our restaurant is open from 7AM every day. The kitchen closes at 9PM every day.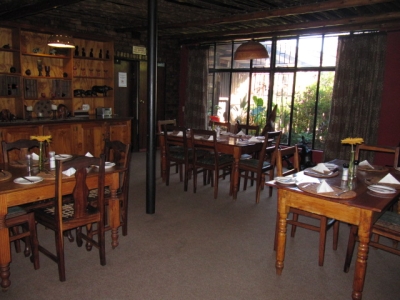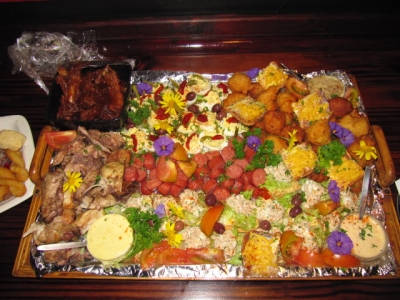 The Summit Lodge pub is a very well known spot in the area. Here you can relax with a sundowner under a thatch umbrella or shoot some pool with your friends with a ice-cold beer. Reggae and Halloween parties are yearly events and dressing up is esential !
The pub has two pooltables and two dartboards. Table tennis is also available for the more active guests.